New: the Foscam VC1, the smart WiFi Chime, working with Foscam VD1 Video Doorbell, as replacement for your existing chime. Place it anywhere you like! You can hear real-time notifications in your home when the Foscam Video Doorbell is triggered. Volume of the ring is very loud, up to 100dB. You can hear the ring easily in your home. It has a built-in nightlight that automatically turns on when someone makes a sound at night and it has 5 different ringtone options (optional).

Foscam VC1 also works as 1200 Mbps Dual-Band (2.4GHz&5GHz) WiFi range extender, that enhances the signal performance of your WiFi devices, especially Foscam's video doorbell (VD1).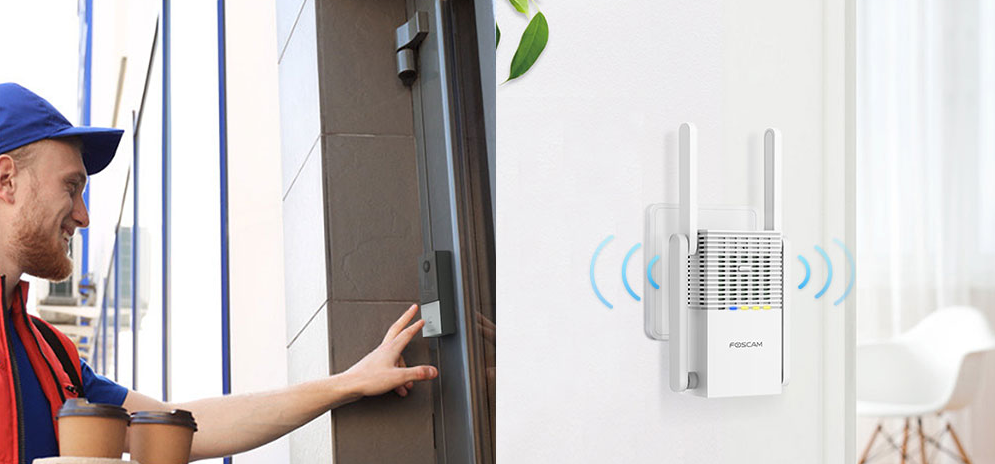 Also new: Foscam X4, 4MP Dual-Band WiFi indoor camera, excellent to use as a baby monitor, but can of course also be used for other purposes. Small exterior, easy to install.

X4 works with Google Assistant, Amazon Alexa, Homey and other Smart Home devices.


One-button call
One-button call available. Families can make a phone call to your app via the button on the top of the camera. Contact within a few seconds, without extra fee. Perfect for children or elder care.