This set, consisting of 4 cameras (FI9912EP) & 1 NVR (FN7108HE), makes sure your home and everything in and around it, is fully protected!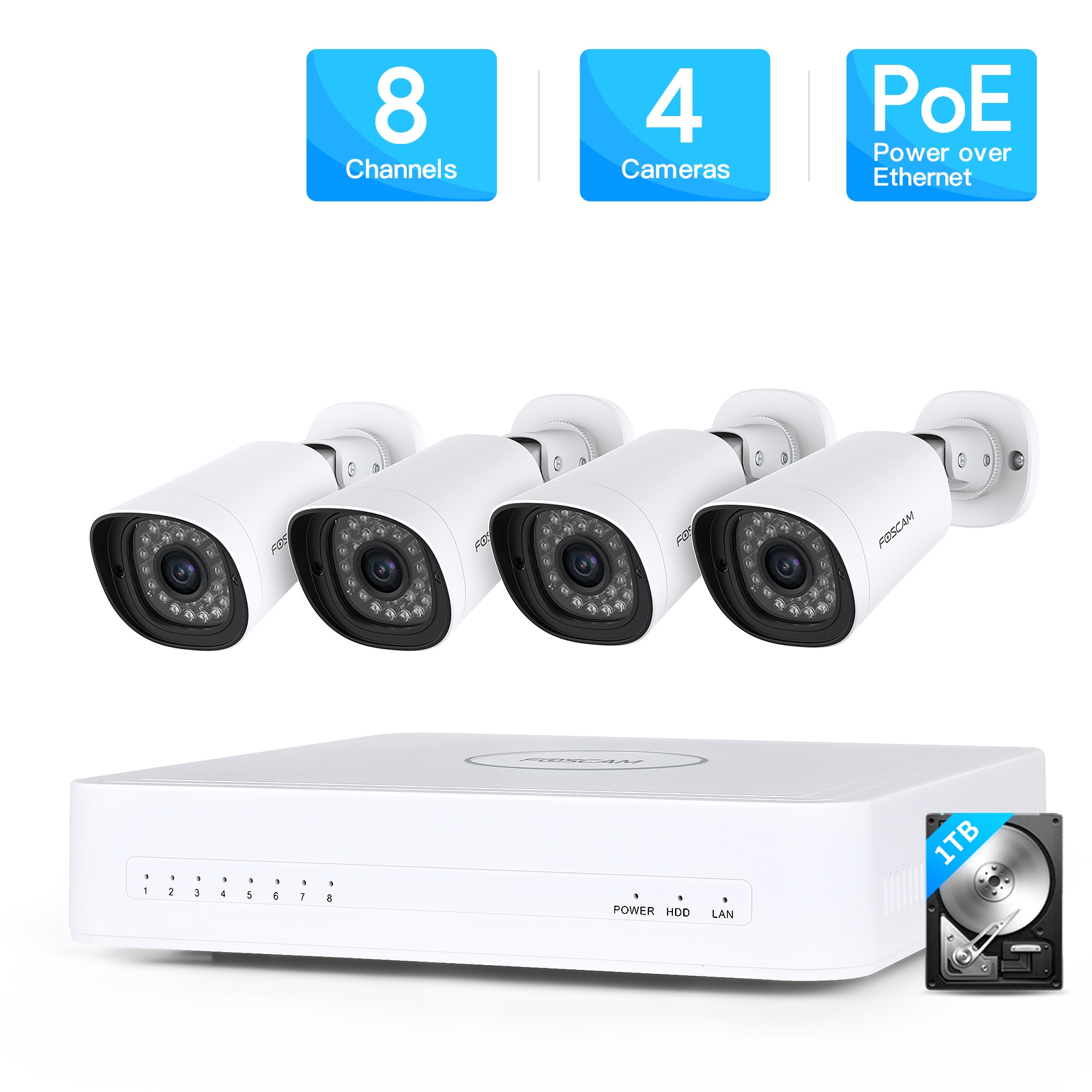 Main features:
* Power over Ethernet (PoE) technology makes cabling much easier by providing power through network cable that connects camera to NVR
* Full HD resolution (1980x1080P): ultimate visual experience
* Easy set-up, no tricky configuration necessary
* Multiple options to view and control images
* 1TB pre-installed hard drive. NVR supports up to 4TB
* Set comes with 4 cameras, 4 additional cameras can be added tot the system
Find everything you want to know about FN7118E-B4-1T by clicking on one of the images.